Profile
cleverly disguised as a responsible adult
Free Account
Created on 2009-05-01 14:07:20 (#169764), last updated 2017-04-18 (22 weeks ago)
19,115 comments received, 2 comments posted
8,227 Journal Entries, 412 Tags, 0 Memories, 11 Icons

About
| | |
| --- | --- |
| Name: | Kohaku |
| Birthdate: | Aug 4 |
| Location: | (states/regions/territories) |
| | |

Mini Bio
30something. Writer. Fangirl. Moviegeek.
PEOPLE Robert Downey Jr. Jude Law. Benedict Cumberbatch. Tom Hiddleston. Chris Hemsworth. Paul Bettany. Russell Crowe. Eddie Cahill. Kevin Spacey. Hugh Jackman. Tim Roth. Jensen Ackles. Jared Padalecki. Jeffrey Dean Morgan. Ewan McGregor. Chris Evans. Zachary Quinto. Adrian Pasdar. Ed Norton. Stephen Fry. Gary Oldman. Chris Kane. Derren Brown. Eddie Izzard. BOOKS House of Leaves. Wonder Boys. Fragile Things. American Gods. Heart-Shaped Box. Green Grass, Running Water. Sherlock Holmes. MOVIES Master & Commander. Day After Tomorrow. Jurassic Park. Thor. Inception. Jaws. K-Pax. Matrix. Avengers. Donnie Darko. Kiss Kiss Bang Bang. Signs. French Kiss. Howl's Moving Castle. Lilo and Stitch. Third Star. Gladiator. Lord of the Rings. Iron Man. Margin Call. Wonder Boys. Jurassic World. Moana. TV Sherlock. Lie To Me. Leverage. The Mentalist. Angel. CSI:NY. Tatortreiniger. Glee. Mysterious Ways. Sentinel. Glory Days. MUSIC Gisbert zu Knyphausen. Nils Koppruch. Kid Kopphausen. Die Höchste Eisenbahn. Spaceman Spiff. Tele. Francesco Wilking. Moritz Krämer. Olli Schulz. Fink. Niels Frevert. Enno Bunger. Villagers. Rob Thomas. Kane. Great Big Sea. Brahms. Bach. David Bowie. Mark Lanegan. Malediva. Steve Carlson. Jason Mraz. Folk. Country. Rock'n Roll. Cello Concertos. LOVE Friends. Travels. Writing. Sun. Reading. Caffeine. Poetry. Playing guitar. Foxes. Banana ice cream. The Ocean. Clouds. Fandom. Slash. Dandelions. Christmas. Snow. Tigers.
This LJ is mostly friends only.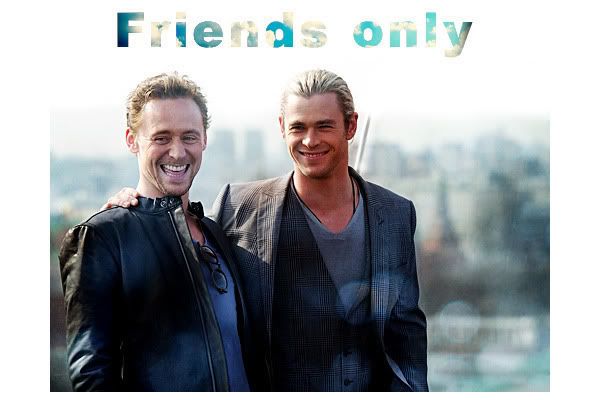 My original poetry and prose:
hollow_hours
Both banners by the lovely silme711

Connect
american literary west,
angel
,
anthony bourdain
,
billy boyd
,
bones
,
books
,
brokeback mountain
,
chris kane
,
christian bale
,
country
,
cowboys
,
creative writing
,
crime novels
,
csi
,
csi ny
,
donnie darko
,
dylan thomas
,
edward norton
,
elijah wood
,
eric szmanda
,
ewan mcgregor
,
fan fiction
,
fanfic
,
fiction
,
folk
,
free speech
,
freedom of speech
,
gbs
,
george eads
,
heroes
,
jake gyllenhaal
,
jensen ackles
,
john cusack
,
jude law
,
kane
,
kevin spacey
,
kiss kiss bang bang
,
lie to me
,
literature
,
lord of the rings
,
lotr
,
maggie gyllenhaal
,
master and commander
,
michael chabon
,
milo ventimiglia
, monkey skills,
movies
,
neil gaiman
,
nicolas cage
, ninja monkey haiku porn,
noah wyle
,
oscar wilde
,
paul bettany
,
pirates
,
poetry
,
prose
,
raines
,
reading
,
return of the king
,
robert downey jr
,
rufus wainwright
,
russell crowe
,
scotland
,
sean bean
,
shakespeare
,
short stories
,
sinfest
,
slash
,
steve carlson
,
supernatural
,
the mentalist
,
thomas king
,
viggo mortensen
,
william butler yeats
,
writing
,
writing poetry
,
zachary quinto

People
[View Entries]

Communities
[View entries]

Member Of (5):

Subscriptions (6):

Administrator Of (0)

Feeds
[View Entries]

Subscriptions (0)

Linking
To link to this user, copy this code:
On Dreamwidth:
Elsewhere: